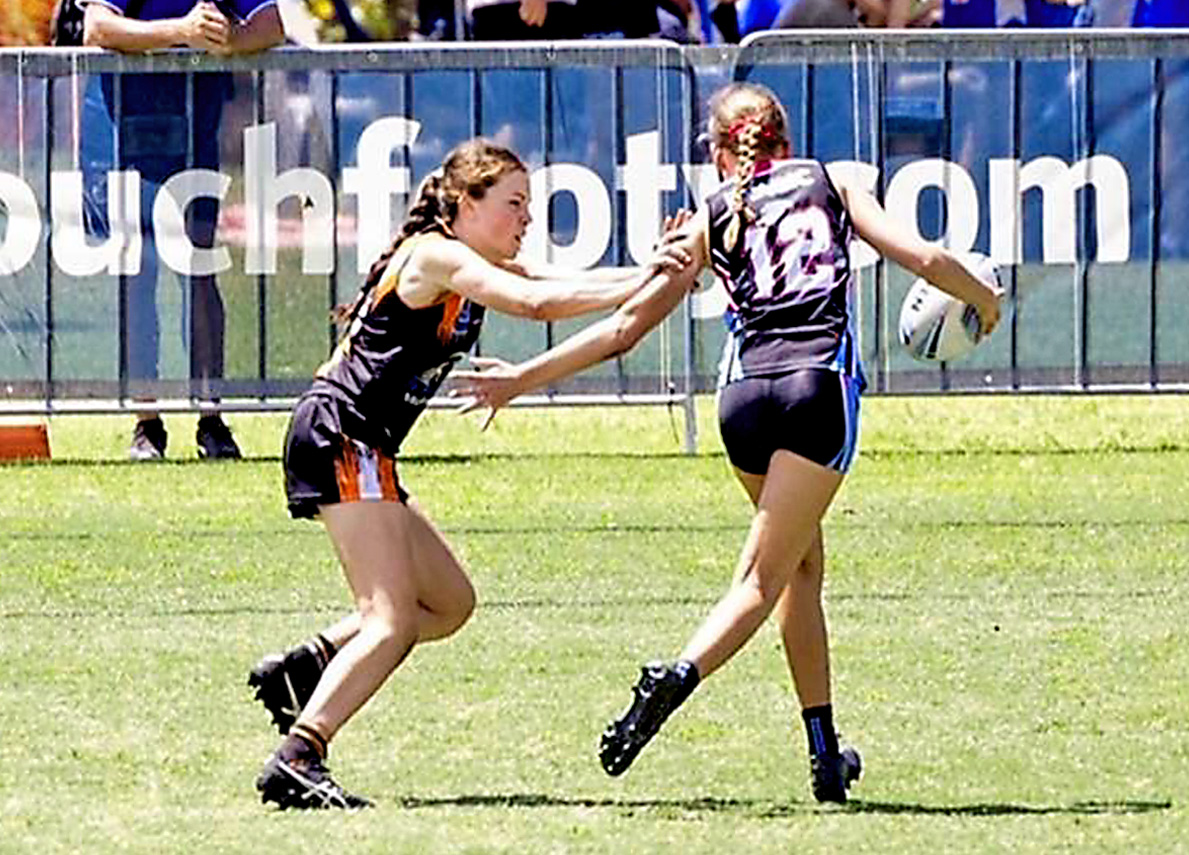 First Time Player – Luci Wilson, Canberra Girls Grammar School
Luci Wilson is the Canberra Girls Grammar School Touch Captain. A current Year 11 student, Luci has played touch football for over eight years and has reached the highest level of achievement in the ACT. Luci is currently playing in the women's premier league and is the ACT Raiders U18s squad.
A highlight for her was captaining the ACT Raiders Club and was the region ambassador in 2022. For her recognition as a supportive, enthusiastic and skilled team mate, she has been awarded players player on numerous occasions. Luci has given much to her local touch community. She is a Level 2 referee and has given her time to coach junior players at both her club level – North Canberra Bears and City Magic, as well as our younger school players.
Luci has witnessed the growth of touch football at CGGS and really loves to see young female players enjoy the sport she loves.
Luci knows the Gold Coast Titans All Schools is going to be a challenge.Especially as we have a number of young girls playing in the U18 competition. It's going to be the biggest competition our players have ever competed in and they are all excited to be a part of it.
Luci looks up to admires the way Bella Slattery plays and would love to meet her one day to pick up some hot tips. Luci loves Charlotte Caslick and how she combines excellent speed and agility with strong ball control.
Closer to home one of Luci's team mates is Elise Simpson who has represented Australia in both Touch Football and Rugby 7s and admires her ability, hard work ethic and wonderful team spirit. Luci knows touch will always be a part of her life and she is excited to guide and steer her CGGS team mates as we participate in our inaugural Gold Coast Titans All Schools competition.