Tanglin Trust School ready to head down under for Gold Coast Titans All Schools
Their bags are packed, and tickets booked – Tanglin Trust School could not be more excited to make the trip from Singapore to Queensland for the 2022 Gold Coast Titans All Schools (GCTAS).
Tanglin Trust School have travelled to Queensland for the last 10 years to be part of the GCTAS and this year will be no exception.
Head of Touch Football, Vicky Paterson said the lessons and learnings her students are able to gain at the GCTAS are invaluable, hence the dedication to travel so far each year.
"The value as a teacher/coach for the girls to experience a tournament outside Singapore is so important," Paterson said.
"The learning experience that the students obtain is invaluable. The ways that different schools play is exciting to experience.
"The All Schools have always been there to learn how to play the game at the next level and we are never disappointed," she said.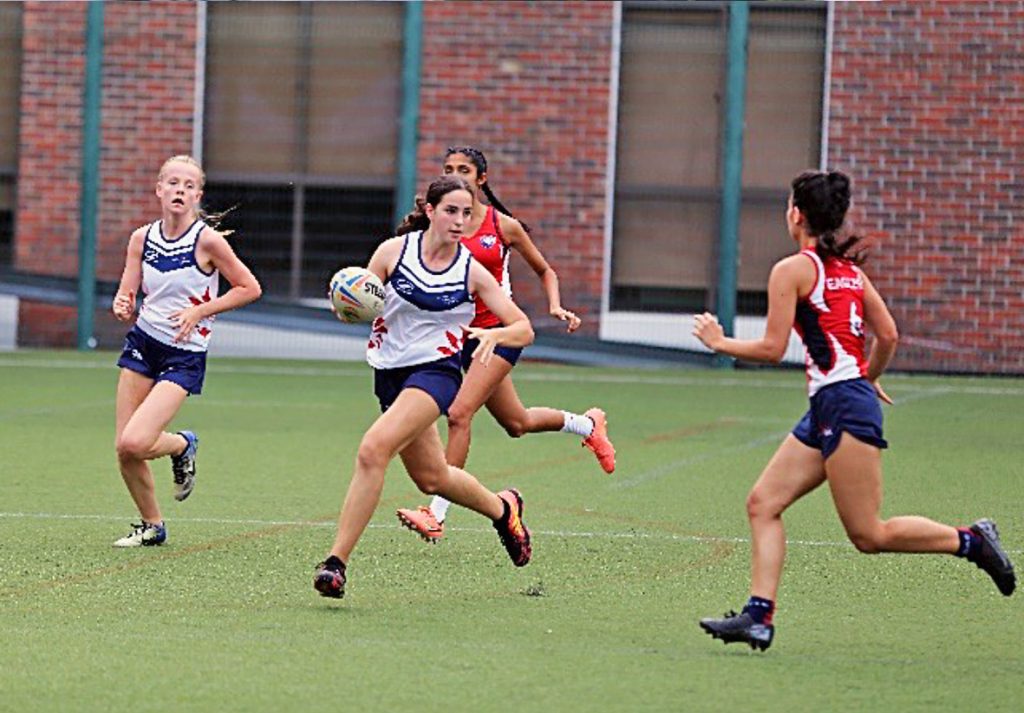 Year 13 student Hannah said she is excited to travel to the Gold Coast for the first time, to be a part of GCTAS.
"We feel very fortunate that we have been selected and have the opportunity to play against some exceptional touch football teams," Hannah said.
"As Queensland is a huge advocate for the sport, it provides us as young women with the opportunity to be inspired and become strong and skilled players," she said.
"Each year we come back we have a new insight of the game, the passion to implement new skills and the ability as a team to move forward with the game," added team mate Gigi.
"The memories we make on these trips hold a lifelong place in our hearts and we always come away hungry for more," she said.
Fellow Year 13 student Ariana said that the team has set themselves the goal of learning as much from the competition as possible.
"As individuals and as a team, we have set different goals to achieve our personal bests and get as far in the tournament as possible," Ariana said.
"Listening to players from previous years, the standard of play is phenomenal to watch and experience, so we're excited to learn and fully immerse ourselves in the competition," she said.
Tanglin Trust will join more than 450 teams set to take part in the 40th annual Gold Coast Titans All Schools event at the world class Gold Coast Performance Centre next week.The action gets underway on Wednesday 5 October, through to Sunday 9 October.